4, Targovska str., entr. A, floor 3, ap.4,Elhovo, Bulgaria
Tel./Fax: +35947888583
Elvira Hristova - Mob: +359 899 157 925;
e mail: elvira@newhomesv.com
skype: newhomesv.com
Commercial property property for sale in the centre of Elhovo
Elhovo, Elhovo | 2 Bathrooms | 155.00 sq.m. | Apartments
€ 93 000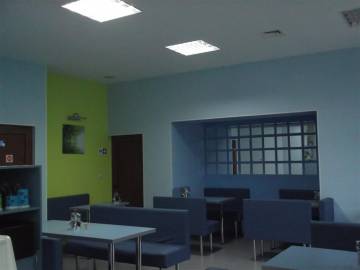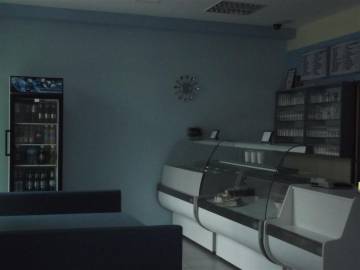 Ref. No.

E1252

City

Elhovo

Region

Elhovo

Property Type

Apartments

Bathrooms

2

Built-up Area

155.00 sq.m.

Year Build

2016

Floors

1

Size

100.00 sq.m.


Property: Commercial property/ Fast food restaurant
Area: 155 sq.m.
Land: 100 sq.m.
Electricity: Yes
Water: Yes
Nearest Airport: Burgas Airport – 100 km approx.
Nearest town: Situated in Elhovo
The property is situated in a strategical place in the town park. The building offers unfolded built-up area of 155 sq.m, which is divided between a hall, kitchen, office, storage, dishwashing premise, toilet for customers, bathroom/toilet for personnel. There is electricity and water available in the building. The property is functioning as a fast food restaurant at the moment.
The premises can also be used for different type of business - cafe, bar or trade area. The strategic location in the centre of the town makes this property very good investment project. The town is very well developed and it offers all amenities needed for comfortable living as local supermarkets, shops, hospital, schools, restaurants, regular bus service, etc. The nature is very beautiful and suitable for fishing and hunting.