4, Targovska str., entr. A, floor 3, ap.4,Elhovo, Bulgaria
Tel./Fax: +35947888583
Elvira Hristova - Mob: +359 899 157 925;
e mail:
[email protected]
skype: newhomesv.com
Apartment with sea view in La Mer Residence, 100 m from the beach in Ravda
Ravda, Nesebar | 1 Bathrooms | Apartments
Prices from

€ 55 370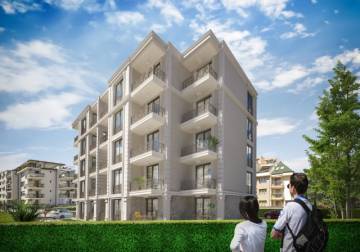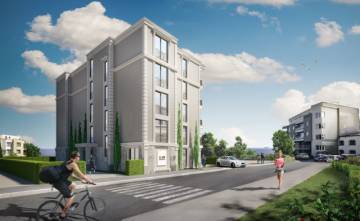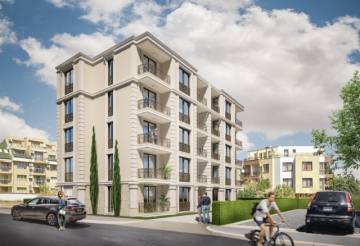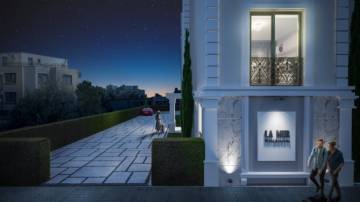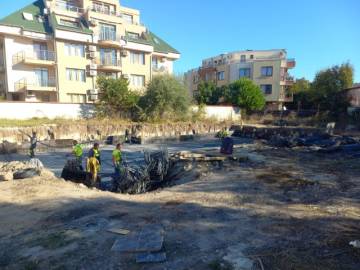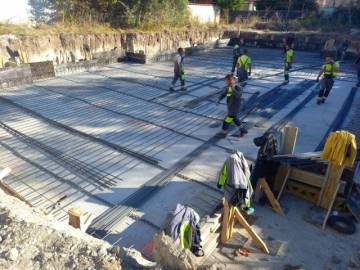 Ref. No.

SF2676

City

Ravda

Region

Black Sea Coastline

Property Type

Apartments

Bathrooms

1

View to

sea, neighboring buildings

Apartments For Sale

12

Year Build

2020

Floors

5

Status

For sale

Price per sq.m

990

Size from:

55.93 sq.m.

Size to:

83.33 sq.m.


For sale an apartment with sea view in La Mer Residence complex, 100 meters away from the beach in the village of Ravda, Nesebar municipality

Location: Burgas Region, the village of Ravda
Total Area from: 55,93 sq.m
Built-up Area from: 47,27 sq.m
Floor: 1,2,3,4,5
Floors: 5
Bedrooms: 1,2
Bathrooms: 1
Balconies: 1,2
Prices from: € 55370
Prices per m2 from: € 990

La Mer Residence complex is located about 30 km away from Burgas city, about 3 km away from the municipal center - the town of Nesebar, about 700 meters away from the center of the village, on the seashore (100 meters away from the beach) in the village of Ravda, where there is everything for your holiday and life - sea, sun and excellent infrastructure. There is a mayoralty, post office, community center, shops, cafes, restaurants, school, kindergarten, children's playground, bank office in the village. There are public transport stops in the immediate vicinity. The most modern Aqua park for active entertainment is a few minutes away by car. The modern residential building La Mer Residence has a unique location - located in one of the best areas of Ravda, combined with a magnificent view of the sea and first-class quality construction, will provide you with a comfortable lifestyle and guarantee the security of your investment.

We offer for sale an apartments with sea view in a luxurious and comfortable five-storey residential building. La Mer Residence complex has 20 comfortable standard one- and two-bedroom apartments with functional distributions. All apartments from the second to the fifth floors have a unique feature - a breathtaking view of the sea. Beautiful and functional landscaping and fence of the yard will be built. At the same time, without paying for the annual maintenance of the building. It is planned to asphalting the street and place parking spaces near the building, as well as parking spaces in the courtyard of the building for a fee.

Type of construction: monolithic / brick
Start of construction: 10.2022
Completion of construction: 05.2023
Stage of construction: rough construction - as of 05.10.2022

Amenities: Elevator, Parking

Finishing works: All work on the construction of the building will be carried out using modern and reliable technologies using only high-quality certied materials and according to European standards. The residential building will have a monolithic reinforced concrete construction, will be built of brick and heat insulated taking into account climatic conditions and is intended for year-round use. Warmth and comfort guaranteed. Heat-insulated roof. The facade will be filled with strong and durable building materials. Common parts of the building and infrastructure: floors with fine stoneware tiles in the staircase; complete electrical installation for powering lighting and power installations; completed common plumbing with PP pipes and installed common water meter with the accessories required by the project; entrance door with installed locking system; turbosol gypsum plaster on the walls; placed five-chamber PVC joinery with double glazing Rehau; placed armored entrances doors. All apartments are for sale without interior decoration. Electrical installation: completed lighting, power and low-current installations, according to the required capacities; installed apartment switchboard; installed electric switches, electric sockets, outlets for lighting fixtures; wiring and outlets for internet and TV. Plumbing and sewerage: plumbing filled with PP pipes, installed cold water meter, sewerage filled with PVC pipes. Cement stucco on the floor; turbosol gypsum plaster on the walls and ceilings; ventilation in bathrooms with toilets, filled with PVC pipes. High ceilings, panoramic windows, variability in zoning areas - all this allows you to realize the interior, taking into account the wishes of everyone. When buying an apartment with the option to be completely finished - terracotta tiled / laminated floors; latex painted walls and ceilings; placed MDF interior doors; sanitary units - fully finished and equipped, terracotta tiled floor, faience on the walls, sanitary ware, water heaters.

The payment can be divided into 3 installments as well as deferred payment until January 2024. An individual approach and flexible payment terms are available!
The price of one parking space is 5000 EUR.

Standard payment plan:

Initial payment, in the amount of 2000 EUR, paid upon signing the contract for RESERVATION FEE;
First installment 30% of the amount payable, after signing a preliminary contract;
Second installment 30% of the amount payable, after receiving Act 14 (completion of rough construction);
Third installment 30% of the amount payable, upon receipt of Act 15 (completion of construction);
Fourth installment 10% of the amount payable, after receipt of Act 16 (receipt Act of Permission to use granted).

Exposure: south, east, west
View: sea, neighboring buildings
Heating: electricity
For year-round use

Advantages:

Deferred payment! Interest-free installments! Flexible payment terms!
Apartments with breathtaking sea views;
Convenient location;
Beach, which is located only 100 metersaway from the residential building;
Asphalted street next to the building;
Five-storey residential building with high-speed elevator;
25 comfortable one- and two-bedroom apartments;
Possibility to purchase a parking space;
Improvement of the yard;
An ideal building for year-round living;
No annual maintenance fee!
Completion of construction by May 2023;
Steady increase in the prices of your property.